Announcing our September 8, 2017 Quarterly Meeting:
Identifying, Maximizing and Diversifying Value in Privately Held Companies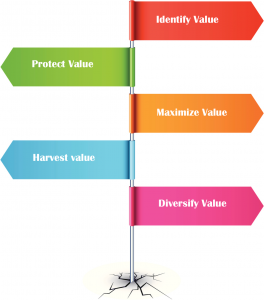 Helping your clients transition their business ownership can be complex and filled with questions. This session will help you guide your client through 5 important stages of the process: Identify, Protect, Maximize, Harvest and Diversify and help them maintain their legacy, transfer wealth, fulfill part of their estate planning needs and plan for retirement.
Identifying value: How to determine a value range of the business which is the beginning point of the planning process to quantify retirement funding needed from the business and for buy/sell agreements or insurance planning.
Protect value: Address high priority items such as a written business continuity plan, life insurance to benefit the owners' family, updating and funding buy/sell agreements, and other risk v issues identified in a business assessment
Maximize Value: Focus on transferability of the business, determine required investments in the business and developing action plans.
Harvest value: Ownership transition triggers, partial and full liquidity events, demographic overview.
Diversify Value: Owner challenges and options
Your client(s) may be planning to transition now, or in the future, developing an exit strategy involves planning to well advance for a successful transition.
This session has been accepted for 1 hour CE for CFP®, FL. Insurance. CPA- CPE self-reporting.
About our speaker:

Chuck Owston, CEPA, CM&AA | Managing Director, Florida Capital Advisors
Prior to forming Florida Capital Advisors, Chuck served as President, Bank Division of Florida Capital Bank, N.A. from 2010-2014. He partnered with the founding shareholder group in late 2005 to establish markets and raise private capital for operations. He spent 21 years with Wachovia Bank (now a Wells Fargo Company) where he advised shareholders of middle market companies on optimal capital structures, growth strategies, ownership transition, liquidity options and managing wealth. Chuck has a Bachelor's of Science in Finance from the University of Central Florida and holds the Certified Exit Planning Advisor (CEPA) designation through the Exit Planning Institute, taught at the University of Chicago's Booth School of Business. Additionally, he is a Certified Merger & Acquisition Advisor (CM&AA), which is granted by the Alliance of Merger & Acquisition Advisors and taught at DePaul University. The Certified Merger & Acquisition Advisor (CM&AA) designation serves to maintain the highest recognized standards of professional excellence for middle market corporate financial advisory and transaction services, and to provide a benchmark for professional achievement within that overall body of knowledge. He is experienced in raising private capital, corporate restructuring, divesting of non-strategic assets and operating a privately held company.
Registration fees:
Member: $35.00
Non Member: $45.00
Student: $25.00
Welcome!
The FPA of Central Florida is dedicated to the success of our membership by promoting the value of the financial planning process through professional development, networking, and community awareness.
Advocacy
Be the voice of your profession and join other FPA members in advocacy efforts at the state and national level!
Member Directory
Connect with CFP® professionals and Allied Professionals in the local area and beyond. FPA Connect has what you've been looking for. You will be directed to FPA national and sign in is required.
Become a CFP®
Learn more about University of Central Florida's Certified Financial Planner Certificate program
Latest News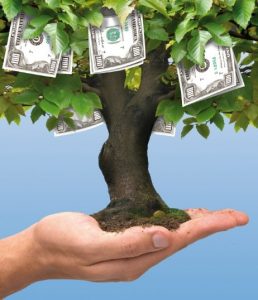 About the 2017 Trends in Investing Survey
The 2017 Trends in Investing Survey, conducted by the Financial Planning Association® (FPA®), the Journal of Financial Planning, and sponsored by Longboard Asset Management, was fielded in late March and early April 2017 and received 302 online financial adviser responses.
Download PDF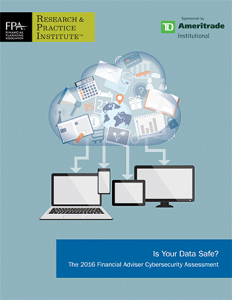 Is Your Data Safe?
The issue of cybersec​​urity for financial advisers and their firms is as complex as it​ is critical to the future of the industry.
Despite the fact that 8 in 10 advisers identify cybersecurity as a high priority, only 29 percent of advisers completely agree they're fully prepared to manage and mitigate the associated risks. This significant disconnect only serves to demonstrate that advisers lack a clear understanding of the risks, as well as the ability to identify a common path forward to neutralize this critical issue.
Download PDF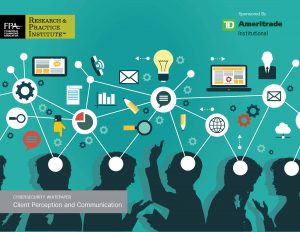 Cybersecurity: Client Perception and Communication
The first in a series of three whitepapers designed to help advisers apply the research to their respective practices. This whitepaper, specifically, covers five key areas of cybersecurity as it relates to clients, including client awareness, perceived concern, adviser role in educating clients, the communication process, and the opportunity to be proactive with clients.
Download PDF
View Archive