Ask An Expert Hotline Event 2017
Save the Dates!
Monday and Tuesday, January 29 & 30, 2018
Westin Hotel Orlando North
Lake Mary, Florida
For 28 years the leading financial professionals of Central Florida and beyond have gathered at Symposium to attend advanced educational sessions, learn cutting-edge business practices, and to network with the best and the brightest in the profession!
We salute our Resource Partners & industry specialists who will present exceptional seminars, provide you with innovative products and services to help you better serve your clients!
Announcing Carolyn McClanahan, M.D., CFP®
as our Keynote Speaker!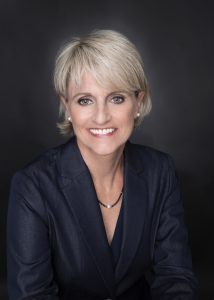 Dr. McClanahan began her career as a physician in private practice and emergency medicine. In 2000, finding that most financial planners were mainly interested in managing her portfolio and not in providing the advice she needed, she enrolled in the CFP® curriculum to learn more about financial planning. Realizing the similarities between medicine and financial planning, and feeling more empowered by being able to help people plan for their future, Dr. McClanahan decided to make a career change into financial planning.
In addition to her financial life planning practice, Dr. McClanahan speaks nationally on the interplay between health and financial issues, particularly regarding aging, long term care issues, health care costs, and health care reform. She writes for Forbes, CNBC, and Financial Planning Magazine covering issues intersecting money and medicine.
Dr. McClanahan is a member of the National Association of Personal Financial Advisors (NAPFA,) the Financial Planning Association, and the American Academy of Family Physicians. She is quoted regularly in numerous publications such as the Wall Street Journal, New York Times, and the Washington Post. She has also appeared on CNBC, Hardball, AC360, Nightly Business Report, and NPR.
Dr. McClanahan will present two sessions on Monday, "Health Care Reform" and "Planning for Aging Transitions".
Our sessions and speakers will give you cutting-edge information, practical solutions and will bring you the quality education for which you are accustomed.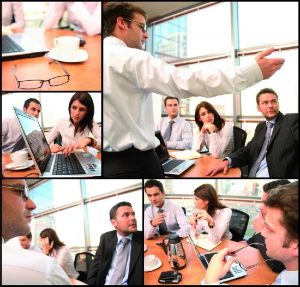 Our topics will include:
Health Care Update
Planning for Aging Transitions
College Savings Plans
Fiduciary Update/IRA Rollovers
Economic Update
Modeling Portfolios
Reverse Mortgage Updates
Social Selling/Social Contracts
Estate Planning
CFP® Ethics Course
Plus much more to come....
Our Resource Partners will provide you with the newest and greatest tools, solutions and support to help you grow and maintain your successful practice!
Sponsors click here
About the Westin Lake Mary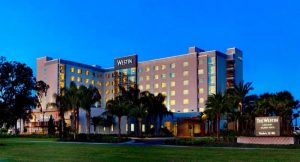 Westin Lake Mary Orlando North has offered fantastic rates for our Symposium!  $137.00 per night!  Please call 407.531.3555 and be sure to ask for the rate for the 28th Annual Financial Planning Symposium!   Or, you can make your reservations on line!  Rate is available Jan 29-31, with rate "based on availability" 3 days pre and post Symposium!  What a deal!
Click here to make your reservations at the Westin Lake Mary Orlando North  
Register Today!
Discounted Symposium Registration fees:
Members:  $254
Non Members:  $304
Students:  $150
---
Our Meeting Sponsors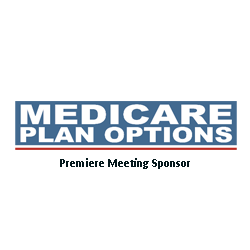 ---
Upcoming Events
| Date | Presenter | Event | Location | Time | Link |
| --- | --- | --- | --- | --- | --- |
| 10/18-21/2017 | NAPFA | NAPFA Fall Conference | Orlando, FL | various  | |
| 10/20-25/2017 | FPA | FPA Residency  | Englewood, CO  | various  | |
| 11/3/2017 | FPA of Central FL | Quarterly Luncheon | The Country Club of Orlando | 11:30   | |
| 1/29-30/2018 | FPA of Central Florida  | Symposium 2018 | Westin Hotel, Lake Mary | various  | |
---
---
Thank You Quarterly Meeting Sponsors
Premiere Meeting Sponsor
Premiere Meeting Sponsor
Premiere Meeting Sponsor
Quarterly Meeting Sponsor
 
 
Loveland Properties
Cleve Loveland
cloveland@cfl.rr.com
407.352.8118
Our knowledge and experience helping people with their real estate needs are demonstrated by our team's combined 50 years' experience in the industry and our participation in thousands of transactions.

Pinnacle Realty Group
Amy Moline
ammoline@gmail.com
407.506.7447
Amy Moline and Chris Bessette are the founders of The Pinnacle Realty Group at Keller Williams and have been assisting buyers and sellers purchase and sell residential real estate since 2007. The team has been ranked #1 Sales Team in the Keller Williams Dr. Phillips Market Center since 2010!
Medicare Plan Options
Joseph R. Santiago
joe@HIOptions.com
407.265.3244
Medicare Plan Options is an independent
agency whose sole focus is assisting seniors
with their Medicare insurance decisions.
Contracting with most all available companies
allows us to take a needs-based consultative
approach to helping Medicare beneficiaries.
Using advanced analytical tools, and over
50 years of combined experience, we provide
a value that is unmatched in our industry. We provide this service at no charge. Our office at One Senior Place in Altamonte Springs is part of the largest single resource for seniors under one roof. We invite you and your clients to attend our ongoing free educational workshops.
Carillon Tower Advisors
O. Tobias Henriksson, CFP®, CIMA®
772.309.4579
Carillon Tower Advisers is a global
asset-management firm
supporting autonomous boutiques
spanning investment disciplines
and asset classes, each with a focus
on risk-adjusted returns and alpha
generation. We believe this broad lineup of institutional-class portfolio managers and the investment products that we distribute on their behalf help investors seek their long-term financial goals. Ultimately, this structure allows investment teams to focus on what they do best: managing portfolios.