Ask An Expert Hotline Event 2017
Our Meeting Sponsors
November 3, 2017
"Implications of Investor Behavior" presented by Christian Newton, DFA
Courtesy of:  TD Ameritrade
Academic research offers a well-documented lesson in the pitfalls of emotional investing. We will explore the foundations of behavioral psychology, including common cognitive biases, and explains why behavioral finance and market efficiency can be compatible notions.
During this session, you will learn how to communicate market risks and market efficiency with your clients and help counsel them to make better investment decisions.
This session has been submitted for 1 hour continuing education credits for CFP®.  CPE (CPA) self-reporting.  The session does not qualify for Florida Insurance CE.
About our Speaker: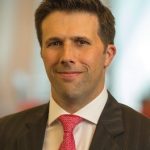 Christian Newton, Regional Director Dimensional Fund Advisors, helps financial advisors leverage Dimensional's capital markets research and its application to portfolio and practice management.
Previously, Christian spent 10 years in Dimensional's Marketing group, serving variously as art director, head of interactive, and vice president of marketing, with a focus on creating materials for financial advisors.
Christian experienced the first wave of internet growth working at consulting conglomerate USWeb/CKS. He holds a BA in history from the University of Massachusetts at Amherst. His online writing has been profiled in the New York Times and Entertainment Weekly.
Register Now!
---
Exclusive Conference Discount for FPA of Central FL Members

Will we see you when the NAPFA Fall Conference lands in beautiful Florida this October? We sure hope so! There are so many good reasons to come join us in sunny Orlando, October 18-21. And now there is one more: FPA members who register using the code LINCF can register at the member rate of $1,095.
Featured speakers this year include Sarah Newcomb, Doug Lipp, Terry Savage, John Sileo, and performance artist Franc D'Ambrosio.
Check out the rest of our lineup and register today for the NAPFA '17 Fall Conference. For more information, visit the Fall Conference page on NAPFA.org.
---
Upcoming Events
| Date | Presenter | Event | Location | Time | Link |
| --- | --- | --- | --- | --- | --- |
| 10/18-21/2017 | NAPFA | NAPFA Fall Conference | Orlando, FL | various  | |
| 10/20-25/2017 | FPA | FPA Residency  | Englewood, CO  | various  | |
| 11/3/2017 | FPA of Central FL | Quarterly Luncheon | The Country Club of Orlando | 11:30   | |
| 1/29-30/2018 | FPA of Central Florida  | Symposium 2018 | Westin Hotel, Lake Mary | various  | |
---
---
Thank You Quarterly Meeting Sponsors
Premiere Meeting Sponsor
Premiere Meeting Sponsor
Premiere Meeting Sponsor
Quarterly Meeting Sponsor
 
 
Loveland Properties
Cleve Loveland
cloveland@cfl.rr.com
407.352.8118
Our knowledge and experience helping people with their real estate needs are demonstrated by our team's combined 50 years' experience in the industry and our participation in thousands of transactions.

Pinnacle Realty Group
Amy Moline
ammoline@gmail.com
407.506.7447
Amy Moline and Chris Bessette are the founders of The Pinnacle Realty Group at Keller Williams and have been assisting buyers and sellers purchase and sell residential real estate since 2007. The team has been ranked #1 Sales Team in the Keller Williams Dr. Phillips Market Center since 2010!
Medicare Plan Options
Joseph R. Santiago
joe@HIOptions.com
407.265.3244
Medicare Plan Options is an independent
agency whose sole focus is assisting seniors
with their Medicare insurance decisions.
Contracting with most all available companies
allows us to take a needs-based consultative
approach to helping Medicare beneficiaries.
Using advanced analytical tools, and over
50 years of combined experience, we provide
a value that is unmatched in our industry. We provide this service at no charge. Our office at One Senior Place in Altamonte Springs is part of the largest single resource for seniors under one roof. We invite you and your clients to attend our ongoing free educational workshops.
Carillon Tower Advisors
O. Tobias Henriksson, CFP®, CIMA®
772.309.4579
Carillon Tower Advisers is a global
asset-management firm
supporting autonomous boutiques
spanning investment disciplines
and asset classes, each with a focus
on risk-adjusted returns and alpha
generation. We believe this broad lineup of institutional-class portfolio managers and the investment products that we distribute on their behalf help investors seek their long-term financial goals. Ultimately, this structure allows investment teams to focus on what they do best: managing portfolios.