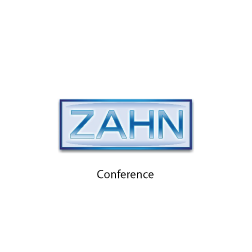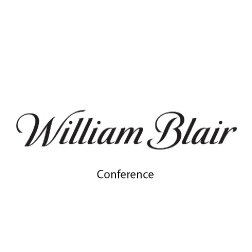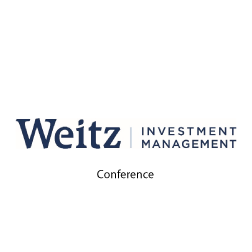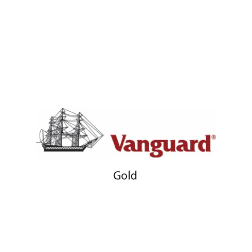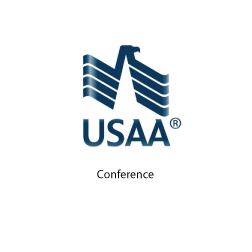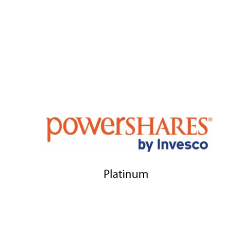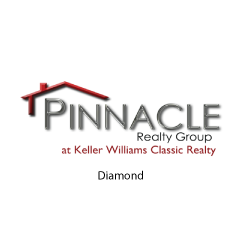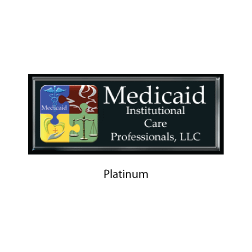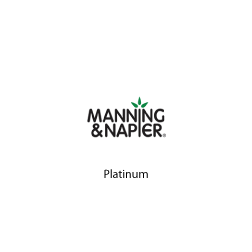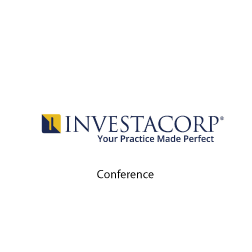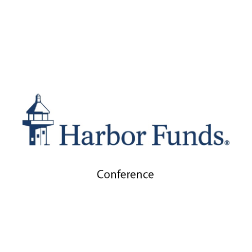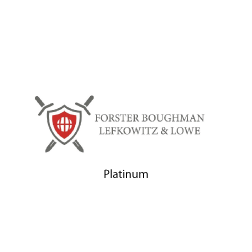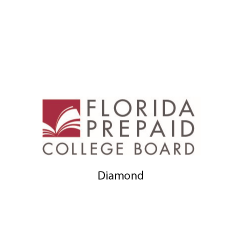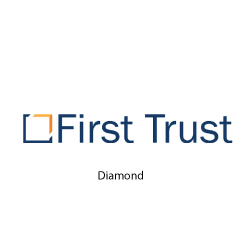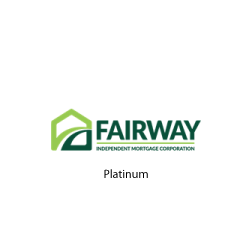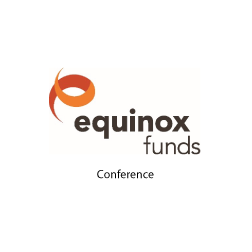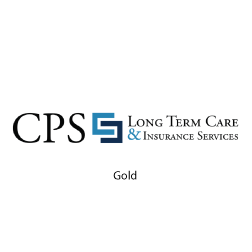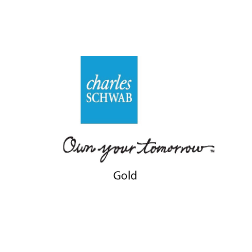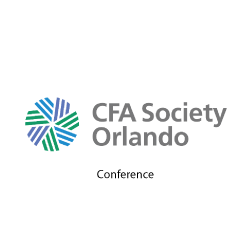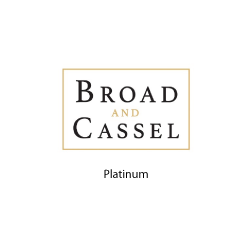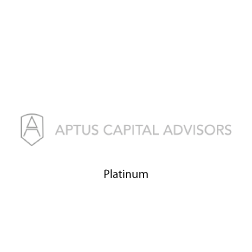 The FPA of Central Florida thanks our Corporate Partners for their invaluable support of our chapter.  The Financial Planning Association of Central Florida members are supported by a number of exceptional sponsors who help offset the cost of delivering benefits. These sponsors are helping to lead FPA's message of building the community of the financial planning profession, with their commitment to the association, its mission and its members.
FOR MORE INFORMATION ON PARTNERSHIP OPPORTUNITIES CONTACT DIANE LAYON:  407.814.9905 or admin@fpafla.com
Directory of Partners
---

More information about our Symposium Resource Partners
---
Aptus Capital Advisors:
Beckham Wyrick
251.517.7198
info@aptuscapitaladvisors.com
Aptus is an innovative investment manager located in Fairhope, Alabama focused on Behavioral Finance.  There is a gap between what the market gives and what the typical investor gets.  We aim to minimize that gap.  We deliver an investing experience that is rules-based, risk-managed, and designed for long-term success.
Aptus Capital Advisors
407 Johnson Avenue
Fairhope, AL  36532
www.aptusfund.com
---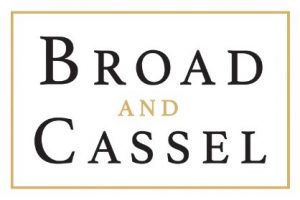 Broad and Cassel: 
Stacey Prince-Troutman
407.839.4216
sprince@broadandcassel.com
Broad and Cassel is a full-service law firm with offices throughout the state of Florida.  Stacey Prince-Troutman is a Partner in the Orlando office of Broad and Cassel.  Ms. Prince-Troutman works primarily in probate, trusts, and estates, and transfer tax controversy matters.
Broad and Cassel
390 North Orange Ave., Ste 1400
Orlando, FL 32801
www.broadandcassel.com
---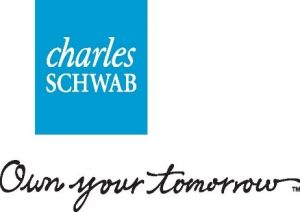 Charles Schwab:
Christina Aguinaldo
561.416.1779
christina.aguinaldo@schwab.com
As the industry's leading custodian for independent registered investment advisors (RIAs), Schwab Advisor Services is dedicated to helping advisors achieve their business goals. For 30 years we have supported firms of all types and sizes and earned the trust of over 7,500 advisors. Visit advisorservices.schwab.com. Schwab Advisor Services serves independent investment advisors and includes the custody, trading, and support services of Schwab
Charles Schwab Advisor Services
150 E. Palmetto Pk. Rd.
Boca Raton, FL  33432
www.schwabadvisorcenter.com/public
---

CFA Society Orlando:
Liz DeFreitas
info@cfaorlando.com
CFA Society Orlando is a member organization of the CFA Institute, a global, nonprofit member organization of financial analysts, portfolio managers, and other investment professionals.  The society's mission is to foster a vibrant and ethical investment community by delivering member value, developing finance professionals, and building market integrity in Central Florida
CFA Society of Orlando
www.cfasociety.org/orlando
---

CPS Long Term Care Insurance Services:  
PJ Doyle
800.295.8864
PJ@cpsgsb.com
Since FPA's incorporation in 1999, CPS and it's affiliates have been helping FPA members across the country manage their clients' risks when it comes to Long Term Care, Disability, and Life Insurance.  As a national sponsor of the FPA, we are your go-to resource to help you educate and advise your clients on how to best manage their risks.  We are industry leaders in long-term care, disability and life insurance design, education, marketing, and placement.
CPS Long Term Care & Insurance Services
PO Box 187
Pascagoula, MS  39567
www.cpsltcfpa.com
---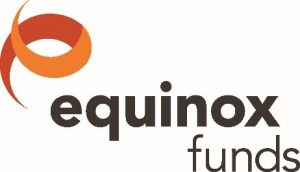 Equinox Funds:  
Greg Gerhartz
609.454.5004
ggerhartz@equinoxfunds.com
Equinox Funds (founded in 2003 and based in Princeton, NJ) provides access to experienced hedge fund managers in a mutual fund format within the managed futures, global macro and hedged equity categories. Their returns have historically displayed low correlations to most other asset classes, which we believe provides the potential to lower the overall volatility of an investor's portfolio through diversification.
Equinox Funds
47 Hulfish Street, Ste. 510
Princeton, NJ  08542
www.equinoxfunds.com
---
Fairway Independent Mortgage Corporation:  
Josh Velazquez
407.627.1007
josh.velazquez@fairwaymc.com
Our mission is to create lifelong raving fans by taking care of clients like they are family.  We value what we do so much that we believe every client deserves to have their liabilities optimized though mortgage planning.  We use the Mortgage Coach software, video calling, and recording technology to enhance the client experience and offer transparency to the referring professional.
Fairway Independent Mortgage Corporation
12301 Lake Underhill Road., Ste. 258
Orlando, FL  32828
www.joshvilazquez.com
---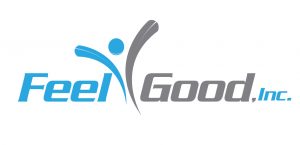 Feel Good, Inc.:
Sveta Gulko
407.986.3351
rechelle@feelgoodinc.org
Feel Good, Inc. provides portable TENS (transcutaneous electrical nerve stimulation) units offering a wide variety of benefits, including alleviating back, nerve and diabetic pain and migraines.  Our units can also improve circulation, sleep patterns and have been shown to decrease the use of pain relievers that can cause negative side effects.
Feel Good, Inc.
1460 Gemini Blvd. #8
Orlando, FL  32837
www.feelgoodinc.org
---

First Trust Portfolios L.P.:
Craig Koproski
630.890.6185
ckoproski@ftadvisors.com
First Trust Portfolios L.P. is a privately-held company which was established in 1991. First Trust invests across a range of asset classes, offering them through investment vehicles including unit investment trusts, exchange-traded funds, closed-end funds, mutual funds, variable annuities, and separate managed accounts. Many of these portfolios are selected using their proprietary fundamental and quantitative research as well as outside teams from leaders within the industry. First Trust is committed to helping financial professionals better serve investors with superior products, services, and results by providing original ideas and the highest level of service.
First Trust Portfolios
500 W. 5th Street, Suite 800
Austin, TX  78701
www.ftportfolios.com
---
Florida Prepaid College Board:
Shannon Colavecchio
850.488.8514
shannonc@moorecommgroup.com
The Florida Prepaid College Board is committed to helping Floridians save for future qualified higher education expenses by providing a cost-effective, financially sound Prepaid College Plan and other college savings programs.
Florida Prepaid College Board
1801 Hermitage Blvd., Suite 210
Tallahassee, FL  32308
www.myfloridaprepaid.com
---

Foster Boughman Lefkowitz & Lowe:
Eric Boughman, JD
Gary Foster, JD, LLM
407.255.2055
info@fbl-law.com
Your resource for complex domestic and international business transactions, tax, wealth protection, technology counsel and related litigation.
Foster Boughman Lefkowitz & Lowe
2200 Lucien Way, Ste. 405
Maitland, FL  32751
www.fbl-law.com
---

Harbor Funds: 
Bryan Sullivan
312.443.4205
bryan.sullivan@harborfunds.com
Harbor Funds is a family of subadvised mutual funds that offer access to a lineup of respected institutional investment firms sources worldwide.  Harbor uses a "manager of managers" approach to investing by identifying experience portfolio managers (subadvisers), who specialize in a particular asset class to make all the day-to-day investment decisions for our funds.  Investors in Harbor Funds have the benefit of both a professional portfolio manager combined with Harbor's internal philosophy of closely managing costs, allowing us to offer a family of funds that we believe delivers long-term value to our shareholders.
Harbor Funds
33 Arch Street
Boston, MA  02110
www.harborfunds.com
---

Investacorp:
Leslie Vigil
305.901.1825
lvigil@investacorp.com
Investacorp, Inc., is an independent broker-dealer and Registered Investment Advisor headquartered in Miami, Florida. The firm delivers an integrated digital platform that enables more than 500 independent financial advisors across the U.S. to provide investment solutions and wealth management advice to individuals, families, businesses, and institutions. The boutique broker-dealer offers a family-friendly culture, long-tenured staff, and expert personal service. Investacorp also provides large-firm resources, financial stability, and multi-generational practice transition expertise, together with its parent company, Ladenburg Thalmann Financial Services Inc. Investacorp advisors are able to choose an affiliation model that best fits their clients' needs, including independent broker-dealer representative, hybrid or fee-based only, and gain access to the Ladenburg Thalmann Wealth Management Advantage.
Investacorp
4400 Biscayne Blvd., 11th Floor
Miami, FL  33137
www.investacorp.com
---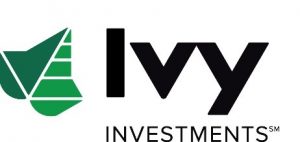 Ivy Investments Inc.: 
Eugene Eignor
703.300.8103
eeignor@ivyinvestments.com
Ivy Investments® is a global organization recognized for inventive, actively-managed investing strategies. Our roots date to 1937 and, over the years, we've built our time-tested investment process within an authentic and demanding culture – one that values preparedness, collaboration and accountability. These values extend from our broad internal investing capability, which reaches all major asset classes, to our subadvisor partners, to the distribution team that supports advisors and our clients.
Ivy Investments
6300 Lamar Ave
Overland Park, KS  66202
www.ivyivestments.com
---

Life Insurance Settlement Association:
Darwin Bayston
dbayston@lisa.org
407.894.3797
Established in 1994, the Life Insurance Settlement Association (LISA) is the oldest and largest trade organization serving the secondary market for life insurance. LISA educates consumers and financial advisors about options for unlocking the hidden value in life insurance policies. Over the Association's 20 years, it has played a key role in developing legislation and regulations as the foundation for an open, transparent and competitive market for the transaction of life settlements. LISA's mission is to promote the development, integrity, and credibility of the life settlement market, where consumer life insurance policyholders can choose to sell policies that are no longer needed, wanted, or whose premiums are no longer affordable.
A primary goal of the Association is to provide an awareness and education about a life settlement option to the 40+ million seniors over age 65 who own $1+ trillion face value of life insurance. We believe it is imperative that all seniors are aware their life insurance policy is personal property and of their right sell their policy if that serves the best interests of their financial needs.
Life Insurance Settlement Association
280 W. Canton Ave, Suite 439
Winter Park, FL  32789
www.lisa.org
---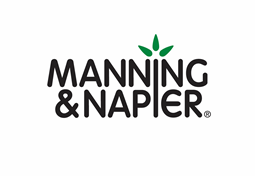 Manning & Napier Advisors, LLC:
Deanna Perry
585.325.6880
dperry@manning-napier.com
Manning & Napier Advisors, LLC (Manning & Napier) is a full service registered investment advisor headquartered in Rochester, New York. Founded in 1970, the firm serves clients in all 50 states and manages $34.7 billion in client assets for pensions, 401(k) plans, endowments, foundations, and high net worth individuals as of March 30, 2016, Manning & Napier offers a variety of investment alternatives including separately managed advisory accounts, proprietary mutual funds, custody and trust services, and retirement plans with value-added services tailored to meet the needs of our clients
Manning & Napier
290 Woodcliff Drive
Fairport, NY 14450
www.manning-napier.com
---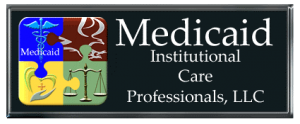 Medicaid Instructional Care Professionals, LLC:           
Antony L. Turbeville
800.582.1934
tony@platben.com
Medicaid Institutional Care Professionals is a membership organization providing financial professionals the ability to offer Asset Protection Planning for the qualification of Nursing Home Care Medicaid benefits while maintaining compliance with Florida Unlicensed Practice of Law (UPL) guidelines.
Our coalition offers Financial Planners the opportunity to be a part of an organization with over 20 years' experience and 7,000+ Medicaid application "Approvals."
Membership benefits
NO fees or licensing requirements.
Online and simplified software to initiate and assist the Medicaid qualification process.
Attractive compensation, charitable donation, or compensation refusal (professional's choice).
Continued client and client family relationships.
Medicaid Institutional Care Professionals, LLC
2920 Drane Field Road
Lakeland, FL  33811
www.medicaidICP.com
---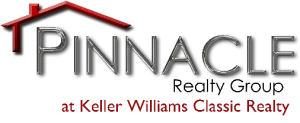 Pinnacle Realty Group: 
Amy Moline
407.506.7447
amy@mypinnaclehomes.com
You and your clients deserve the best real estate professionals.  In Central Florida, there are over 13,000 Realtors with the average closing only 4-5 homes per year.  Pinnacle Realty Group has sold over 1200 homes since 2010.  In 2017, Pinnacle closed over 225 homes with the average Realtor closing 36 homes per year.  Ever seller and buyer should have at least one opinion from the Pinnacle Realty Group, even if they already have a Realtor.  Their experience will put your clients at ease, and your clients will understand what to expect.  Your clients will trust Pinnacle to handle many details to make the process smooth and easy.  Please call and have your clients call us so they can see why so many people choose Pinnacle!
Pinnacle Realty Group
6900 Turkey Lake Rd., Suite 1-3
Orlando, FL  32891
www.mypinnaclehomes.com
---

PowerShares:   
Todd Page
630.346.8125
todd.page@invesco.com
Founded in 2003, PowerShares by Invesco is leading the Intelligent ETF Revolution® through its family of 315 domestic and international exchange-traded funds (ETFs). PowerShares ETFs seek to outperform traditional benchmark indexes while providing advisors and investors access to an innovative array of focused investment opportunities. With global assets of approximately $172 billion as of Nov. 30, 2017, PowerShares ETFs trade on the NYSE ARCA, NASDAQ and BATS exchanges. For more information, please visit us at powershares.com or follow us on Twitter @PowerShares.
Invesco is an independent investment management firm dedicated to delivering an investment experience that helps people get more out of life. NYSE: IVZ; invesco.com.
Invesco PowerShares
1555 Peachtree St. NW, #1800
Atlanta, GA  30309
www.invesco.com
---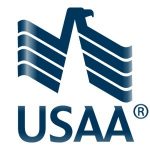 USAA: 
Chris Colon
813.615.6523
christopher.colon@usaa.com
With a heritage dating to our founding in 122, USAA Investments has been managing money since 1971.  Our investment management excellence is rooted in our values of service, loyalty, honesty, and integrity.  Advisors and their clients don't need to be USAA members to benefit from our fixed income expertise.
USAA Investment Management Company
17200 Commerce Park Blvd., 4th Floor A Core
Tampa Bay, FL  33647
www.advisorusaa.com
---

Vanguard:
Saul Mendoza
610.669.4054
saul_mendoza@vanguard.com
Since its beginning in 1975, Vanguard has grown to become one of the world's largest investment management companies, with more than $4.32 trillion in U.S. fund assets as of September 30, 2017. Vanguard provides an extensive array of investment products, including a full range of low-cost ETFs and mutual funds designed to help financial advisors grow and preserve the wealth of their clients. In addition to our many investments and client-focused services, our commitment to financial advisors includes innovative practice management solutions that can help advisors attract and retain clients, build their practices, and enhance their professional development. Connect with Vanguard® at advisors.vanguard.com or 800-997-2798.
Vanguard
100 Vanguard Blvd.
Malvern, PA  19355
www.advisors.vanguard.com
---

Weitz Investment Management: 
Jessica Nagengast, CFP®
jnagengast@weitzinvestments.com
800.304.9745
Founded by Wally Weitz in 1983, Weitz Investment Management, Inc. is a boutique, employee-owned asset management firm headquartered in Omaha, Nebraska. Over the past three decades, Weitz' research-driven approach capitalizes on opportunities that arise out of market inefficiencies. Decisions are backed by thorough research, logical strategies, extensive debate and the commitment to long-term results. The Weitz team builds and manages concentrated, high-conviction, actively managed portfolios. Through bottom-up, proprietary fundamental research, we focus on creating positive results over the long term. We offer a variety of options for investors with different goals and preferences, including equity and fixed income investment strategies.
Weitz Investment Management
1125 South 103rd Street, Ste. 200
Omaha, NE  68124
www.weitzinvestments.com
---

William Blair:   
Jennifer Alberding
jalberding@williamblair.com
713.806.1708
William Blair is committed to building enduring relationships with our clients and providing expertise and solutions to meet their evolving needs. We work closely with private and public pension funds, insurance companies, endowments, foundations, and sovereign wealth funds, as well as financial advisors. We are 100% active-employee-owned with broad-based ownership. Our investment teams are solely focused on active management and employ disciplined, analytical research processes across a wide range of strategies, including U.S. equity, non-U.S. equity, fixed income, multi-asset, and alternatives. William Blair is based in Chicago with an investment management office in London and service offices in Zurich and Sydney.
William Blair
The William Blair Building
150 North Riverside Plaza
Chicago, IL  60606
www.williamblair.com
---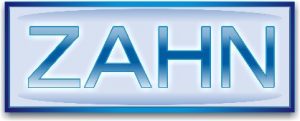 Zahn Associates, Inc:  
Mustafa Divan
zahn@kenzahn.com
813.839.3020
Zahn Associates, Inc., provides Education Programs, Live Review Classes, and Continuing Education Courses for those who are working to become a CFP® professional or are currently a CFP® professional.
Zahn Associates, Inc.
1102 West Cross Street
Tampa, FL  33606
www.KenZahn.com