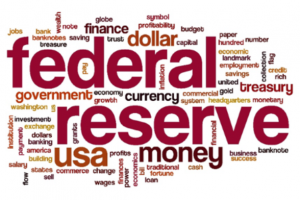 Dialogue with the Fed
Presented by:  Christopher Oakley, Vice President
Federal Reserve Bank, Atlanta
Join Mr. Christopher Oakely, Vice President and regional executive of the Federal Reserve Bank of Atlanta, for an interactive "Dialogue with the Fed" on Thursday, September 13, 2018 at the Country Club of Orlando.
The presentation covers three areas:
About the Fed, which is intended to inform the audience about who the Fed is, what the Fed does and, equally important, what the Fed does not do.
REIN, which is the Regional Economic Information Network. This is our outreach component and where Chris spends most of his time as a Regional Executive.
An Economic Outlook. Chris will share the most current economic information on topics such as GDP, employment, and inflation.
Utilizing a web-based, interactive tool will allow Mr. Oakely to ask questions of the audience and for them to answer in real time using their cell phones.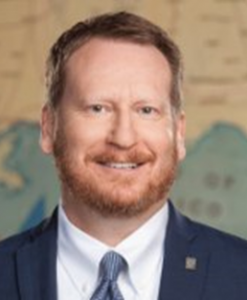 Christopher L. Oakley is vice president and regional executive of the Federal Reserve Bank of Atlanta and the Atlanta Fed's Jacksonville Branch. He is responsible for the Branch's board of directors and the Sixth District's Advisory Council on Trade and Transportation oversees Jacksonville's economic and financial education programs and provides regional input into the Atlanta Fed's monetary policy process.
Mr. Oakley also plays a coordinating role with the District's Regional Economic Information Network and interfaces with Atlanta-area contacts. He facilitates the District's Community Depository Institutions Advisory Council. Outside of the Bank, he is involved in a number of activities, including having roles on the Florida Council on Economic Education, the First Coast and the United States Business Leadership Networks, and the JaxUSA Partnership. He is a member of the Leadership Jacksonville Class of 2010.
He joined the Jacksonville Branch in 1988 as a management intern in the Cash Services Department and has held various management positions, including operational and administrative oversight of cash services, payment services, and human resources. Oakley was promoted to financial services director in 1992 and then to assistant vice president in 1996. He was named assistant branch manager in 1997, vice president and branch manager in 2002, and vice president and regional executive in 2007. He was previously responsible for Branch support services, law enforcement, cash services, check processing, and check adjustments.
A native of Hendersonville, North Carolina, and raised in Dalton, Georgia, Oakley received his bachelor's degree in management and a certificate in industrial and organizational psychology from the Georgia Institute of Technology. He has also participated in the executive education curriculum at the University of Virginia and the Federal Reserve System's Senior Officer Development program.
Thursday, September 13, 2018
The Country Club of Orlando
1601 Country Club Drive, Orlando, FL  32804 
Registration:  11:30
Presentation:  12:00
Accepted for 1 hour CE for CFP®
CPE—Self-reporting
Online registration:
FPA/CFA Members:  $35.00
Non-Members:  $45.00
CFP® Students:  $20..00